Monday, July 25, 2022- Musculoskeletal Imaging-
Kathryn Stevens, MD
Time
 Session
7:00am-7:30am
Registration Desk – Pacuare Courtyard

Buffet Breakfast in Mansita Restaurant

7:30am-8:15am
Wanna Play Footsie?
8:15am-9:00am
MRI of  the Hip – Femoral Acetabular Impingement and Beyond
9:00am-9:35am
MRI of the Shoulder – Rotator Cuff and Impingement
9:35m-9:50am
Coffee Break
9:50am-10:30am
MRI of the Shoulder -Labrum and Instability
10:30am-11:20am
Tumor or No Tumor? – That is the Question
11:20am-12:00pm
Discussion, Questions and Answers
Tuesday, July 26, 2022- Abdominal Imaging-
Gabriela Gayer, MD
Time
 Session
7:00am-7:30am
Registration Desk – Pacuare Courtyard

Buffet Breakfast in Mansita Restaurant

7:30am-8:20am
Deliberate and Inadvertent Retained Surgical Material
8:20am-9:10am
Iatrogenic Complications Affecting the Urinary Tract
9:10am-10:00am
Acute Abdomen in the Oncologic Patient
10:00am-10:15am
Coffee Break
10:15am-11:05am
Up Against the Wall – Abdominal Wall Masses
11:05am-11:55am
The Post Operative Abdomen – Pearls and Pitfalls
11:55am-12:15pm
Questions and Answers
Wednesday, July 27, 2022- MRI Prostate/Musculoskeletal Imaging –
John F. Feller, MD
Time
 Session
7:00am-7:30am
Registration Desk – Pacuare Courtyard

Buffet Breakfast in Mansita Restaurant

7:30am-8:10am
Multiparametric MRI of the Prostate including PI-RADS v2
8:10am-8:50am
MR Guided Prostate Biopsy
8:50am-9:30am
Multiparametric MRI of the Prostate: Beyond Prostate Cancer
9:30am-9:45am
Coffee Break
9:45am-10:15am
MRI Following Joint Arthroplasty
10:15am-11:00am
Imaging of Cervical Spine Trauma
11:00am-11:45am
MRI of Sports Injuries of the Elbow
11:45am-12:15pm
Questions and Answers
Thursday, July 28, 2022 – Chest and Cardiopulmonary Imaging-
Marc V. Gosselin, MD
Time
 Session
7:00am-7:30am
Registration Desk – Pacuare Courtyard

Buffet Breakfast in Mansita Restaurant

7:30am-8:15am
Acute Care Imaging: What's Not in the Books
8:15am-8:40am
Conceptual Approach to the Chest Radiograph
 8:40am-9:25am
A Practical Approach to Diffuse Lung Disease
 9:25am-9:40am
 Coffee Break
 9:40am-10:25am
Obstructive Pulmonary Disease from the Imaging Perspective
 10:25am-10:50am
Medical Mythology and Dogma in Cardiopulmonary Imaging
10:05am-11:35am
Pulmonary Embolus: Challenging the Conventional Wisdom and Algorit
John F. Feller, MD
Chief Medical Officer | HALO Diagnostics
Assistant Clinical Professor of Radiology,
Loma Linda University School of Medicine
Gabriela Gayer, MD
Professor of Radiology, Sackler Faculty of Medicine
Professor of Radiology, Tel Aviv University
Professor of Radiology, Stanford University School of Medicine
Marc V. Gosselin, MD
Professor
Oregon Health and Science University School of Medicine
Vision Radiology, Cardiopulmonary Section
Kathryn Stevens, MD
Associate Professor of Radiology and Orthopaedic Surgery
Stanford University School of Medicine
JW Marriot Guanacaste, Costa Rica
A block of Discounted rooms has been reserved for course participants at the JW Marriott Guanacaste Resort & Spa. Luxury amenities coupled with a spot in paradise makes this hacienda-style hotel the ideal destination for your Costa Rican getaway.
Room rates start at $225/night for Deluxe Run of House Rooms, $275/night for Deluxe Ocean View, $390/night for an Ocean View Suite, & $445/night for an Ocean Front Suite, All rates are quoted in US Dollars. Are subject to 13% Tax in effect at the time of check in. Rates are per room per nights based in single or double occupancy. There is no extra fee for children under 12 years of age when sharing with parents. Charge per 3rd and 4th person in a room is US$35.00 each. Maximum number per room is a total of four guests. The Resort fee is waived for guests booking within the Group Block.
You can make your room reservation Online HERE. Please do so by June 24, 2021; after this date group rates may not be available. If you do not see your preferred room type or dates available, please call 1-506-2681-2000 and ask for reservations, mention you are part of the CME SCIENCE group.For more information on the JW Marriott Guanacaste, Costa Rica visit their website HERE
Address: Hacienda Pinilla, Santa Cruz, Guanacaste, Costa Rica, Tel: (506) -2201- 5318, Fax: (506) 2201 5318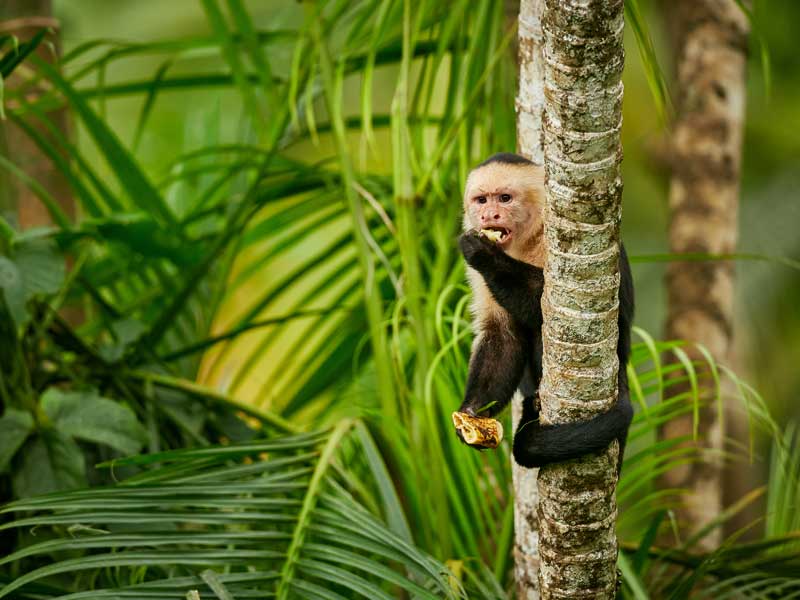 Travel to Costa Rica
Travel & Ground Transportation, Tours and Destination
HOTEL: JW MARRIOTT GUANACASTE RESORT & SPA, Hacienda Pinilla, Guanacaste, Costa Rica, Phone: +506-26812000 | Fax: +506-26812020
AIR TRAVEL INFORMATION: The JW Marriott Guanacaste Resort & Spa is located in Guanacaste, in the northwest area of Costa Rica. You can fly into Daniel Oduber Quirós International Airport (LIR – known as Liberia International Airport), which is an approximate 1-¼ hour drive to the hotel; however, lower fares can often be found by flying into Juan Santamaria International Airport (SJO), located in Costa Rica's capital city of San Jose, which is an approximate 4-5 hour drive to the hotel.
Special Airfare Discounts:
For Alaska Airlines, reservations and ticketing are available via alaskaair.com. When booking online, select "Use a Discount Code", enter in meeting code ECMD804 when prompted. Reservations may also be made by calling Alaska Airlines directly at 800-252-7522. *Please note there is a $15 per person ticket fee for booking through the reservation number above.
For Delta Airlines, Reservations and ticketing are available via delta.com. When booking online, select Book A Trip, click on Advanced Search and enter the meeting code: NMV3V on the Search Flights page. Reservations may also be made by calling Delta Meeting reservations at 800-328-1111
Mon-Fri. 7am-7pm CDT. *Please note that there is a direct ticketing fee for booking through the reservation number above.
For United Airlines and United Express, and United Codeshare airlines (Lufthansa Airlines, All Nippon Airways), visit united.com or call 1-800-426-1122 and use Code: ZK7W416120. US and Canada flights are 2-5% off discounted economy, business and first class, and 10% off full fare economy, business and first class. International flights are discounted by 5-10%.
PASSPORT REQUIREMENTS & IMMIGRATION
ALL PERSONS traveling by air between the United States and Costa Rica are required to present a valid passport to enter or re-enter the United States.  We suggest you allow a minimum of two to three months to obtain or renew your passport. Generally, your passport cannot expire within 6 months after the date of your trip; however, each country varies, so check with your local passport agency to verify. For more information, please visit http://travel.state.gov.
Children must also have valid passports. Children traveling with an adult other than their parent or with only one parent must carry notarized written permission from any parent or guardian not traveling with the child to or from Costa Rica. This permission must include the name of the parent, the name of the child, the name of anyone traveling with the child, and the notarized signature(s) of the absent parent(s). The State Department recommends that the permission should include travel dates, destinations, airlines, and a brief summary of the circumstances surrounding the travel. The child must be carrying the original letter – not a facsimile or scanned copy – as well as proof of the parent/child relationship (usually a birth certificate or court document) – and an original custody decree, if applicable. If you have adopted children, please be sure to have your adoption papers with you.
If you live in the United States and are not a U.S. citizen, we recommend that you check with U.S. Immigration regarding your particular situation.
Upon your arrival in Costa Rica you will go through customs and immigration and upon your departure you will have to clear U.S. customs and immigration at your first point of entry back into the U.S.
DEPARTURE TAX : Your airline ticket(s) may already include a departure tax of $29 USD per person, as it is required when leaving Costa Rica. We suggest checking with your airline carrier to confirm. If it is not, this departure tax must be paid in cash when you arrive at the airport, prior to checking in for your flight. Please make sure to have $29 USD per person in cash with you prior to arriving at the airport.
GROUND TRANSPORTATION OPTIONS
Option 1 – Personalized Transportation: We have arranged with COSTA RICA DMC, our selected tour company in Costa Rica, to provide CME Science conference attendees with transportation to/from either airport. If you would like to reserve this personalized group ground transportation, please visit http://costaricadmc.com. They offer private and non-private transportation options.
Please note: If you are flying to/from the Juan Santamaria International Airport (SJO), you will need to overnight there due to the long drive between the airport and resort.
Arrivals: Upon arrival and after clearing immigration, baggage claim and customs, please look for Costa Rica DMC, travel staff holding a sign with Your Full Name and a red balloon. Then you will be directed to your pre-assigned private transportation for the Hotel transfer.
Option #2 – Rental Car: You do not need advance reservations however, it is suggested due to limited availability during peak travel seasons. Alamo, Budget, Enterprise and National are at the terminal. AVIS Car rental is located at the hotel. CME Science has secured discounts with the following car rental companies: Avis: 1-800-331-1600 Reference this course and use AWD code: J906925. Book online HERE; Budget: 1-800-842-5628 Reference the course and use BCD code: U011183.  Book online HERE; Enterprise and National: 1-800-RENT-A-CAR Reference the course and use code: L23J799.
Parking – Self a parking is complimentary; valet parking is $10.00/day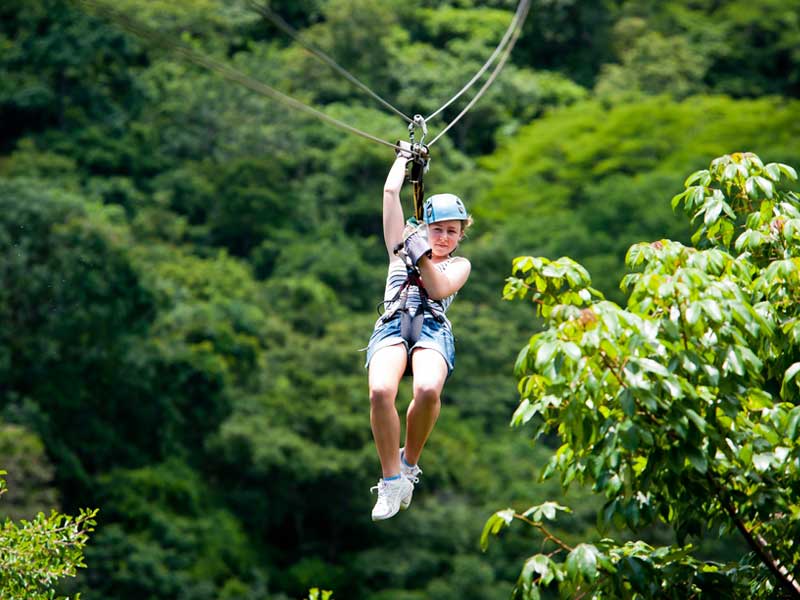 Costa Rica Tours and Destination TOURS
We have arranged with COSTA RICA DMC, our selected tour company in Costa Rica, to provide CME Science conference attendees with tour options. To view tour information and to reserve, please visit http://costaricadmc.com.
Know before You Go! – Costa Rica – Land of Tico & Pura Vida…Costa Rica is a crossroad, located between the Pacific and the Caribbean, Nicaragua, and Panama and between continents on the Central American isthmus. It is a convergence of lifestyles, wildlife, culture, pastimes and a promising future. Gourmet coffee plantations and rainforests flank an inland range active and dormant volcanoes whose slopes descend over miles to the rainforest lowlands to the east and west, endless savannah to the not fringed with beaches from border to border.
Costa Ricans who often call themselves "Ticos," are generally fun to mingle with, quick to smile and many times go to great lengths to help out foreigners get the best of their vacation time, as you will hear them say… the country is Pura Vida!
Wildlife at its best! Over 25% of its territory is still virgin forest, laws provide waterways, beaches and mountains permanent protection. Costa Rica is the world's most famous ecotourism destination.
Entry Requirements: Most foreigners, including U.S. and Canadian citizens and most Europeans need only to present a valid passport that will have 6 month validity. Costa Rica requires visas from a few countries, however, so check with the closest embassy.
Spring-like weather all year-round. Unlike temperate zones, Costa Rica has 2 seasons a Green Season from June to November and the Gold Season from December to May. Temperatures are dictated more by elevation and location than by season, ranging from tropical on the coastal plains to temperate in the interior highlands. Typically, mornings are sunny, with light showers in the afternoon during the Green Season, rain is rare during the Gold Season.
What to bring:
Hat
Sunglasses
Sunscreen
Waterproof Jacket
Insect Repellent
Swimsuit
Camera
Pants
Shorts
Walking Closed Shoes
Binoculars (optional)
Beach/ hand Bag
General Information
Time Zone: Central Standard Time all year round, Costa Rica does NOT observe daylight saving.
Languages Spoken: Spanish is the official language, while English is widely spoken throughout the country.
Currency: monetary exchange is in Colones, but the American dollar is widely accepted. The rate of exchange is controlled by the Central Bank.
Electrical System: standard electricity in Costa Rica is the same as in the United States and Canada: 110 volts AC (60 cycles) and outlets are the same.
Name of the President: the actual President started office in May 2018; his name is Mr. Carlos Alvarado, a Sussex University Master Degree in Political Sciences & Development. Our First Lady is Claudia Dobles is an Architect & Urban Planner.
Water: tap water in Costa Rica is generally considered safe to drink; however, water quality varies widely outside of major cities. To ensure a comfortable trip, only bottled water should be consumed.
Phone Network: international mobile service is efficient and Costa Rica, make sure you activate the roaming service with your supplier. Internet service is widespread throughout the country. Wi-Fi wireless services are offered in every resort.
Credit Cards: most global credit cards are accepted throughout the country, your photo ID will be required in most transactions.
Travelers Checks: are not accepted in commercial establishments, neither banks.
Tipping: a 10% tip will automatically be added to your restaurant bill. You should check your bill carefully, especially before paying an extra tip. Tour guides and drivers expect tips.
Taxes: a 13% VAT tax is tacked on to hotel, restaurant and most service-industry bills.
Attire: visitors should wear clothing designed for tropical countries, made of cotton recommended for outdoor adventures and horseback riding. A light jacket is recommended for long bus rides or visiting volcanoes, as temperatures can drop as low as 50°F.
Hospitals: In San Jose 3 private hospitals and 4 public national hospitals within 30 minutes from the San Jose International Airport. There are 2 private clinic hospitals and 1 public national hospital within 30 minutes from the Liberia International Airport.
Objectives & Accreditation
Objectives
The course is designed to provide the tools for participants to enhance interpretation skills utilizing the latest imaging technologies. Lectures and cases will cover evidence-based practice techniques and protocols for improved diagnostic accuracy in multiple applications.
At the conclusion of this activity, participants should be able to:
Use contemporary imaging techniques and protocols in breast imaging to accurately diagnose, stage and manage diseases
Outline MR protocols and techniques in musculoskeletal imaging for improved clinical diagnosis of diseases
Describe the imaging anatomy and protocols that are necessary to arrive at a diagnosis of cardiac diseases
Develop differential diagnosis that relates to the pertinent imaging and clinically relevant findings for each of the cases covered in this course
Outline the fundamentals of the latest advanced techniques in MRI, CT, ultrasound, and interventional imaging including their current roles and limitations in clinical practice
Integrate information presented in this course into efforts to improve the imaging skills of the participants
Target Audience
The course is intended for practicing radiologists and radiologic nurses, physician assistants, technologists, scientists, residents, fellows and others who are interested in current techniques and applications for advanced diagnostic imaging.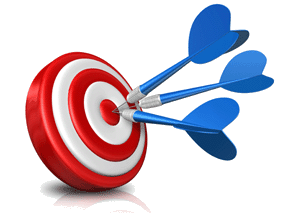 ---
Accreditation
Joint Accreditation Statement
In support of improving patient care, this activity has been planned and implemented by the Postgraduate Institute for Medicine and CME Science. Postgraduate Institute for Medicine is jointly accredited by the Accreditation Council for Continuing Medical Education (ACCME), the Accreditation Council for Pharmacy Education (ACPE), and the American Nurses Credentialing Center (ANCC), to provide continuing education for the healthcare team.
Physician Continuing Medical Education
The Postgraduate Institute for Medicine designates this live activity for a maximum of 18 AMA PRA Category 1 Credit(s)™. Physicians should claim only the credit commensurate with the extent of their participation in the activity.
Disclosure of Conflicts of Interest
Postgraduate Institute for Medicine (PIM) requires instructors, planners, managers, and other individuals who are in a position to control the content of this activity to disclose any real or apparent conflict of interest (COI) they may have as related to the content of this activity. All identified COI are thoroughly vetted and resolved according to PIM policy. PIM is committed to providing its learners with high quality activities and related materials that promote improvements or quality in healthcare and not a specific proprietary business interest of a commercial interest.
Technologists: This course is pending approval for up to 16.0 ARRT Category A CE credits for those technologists attending the entire course.
CME Certificate Copies
How to Claim your CME Certificate instruction video on www.cmeuniversity.com
Library and Self Study Program
The CME Science Library and Self Study Program
Self-study time in the CME Science Library. Review with the latest textbook editions and videos. Option to receive additional AMA PRA Category 1 Credit and SAM (Self-Assessment) credit for an add-on tuition fee on some sessions.

Pediatric Imaging Review – Tuesday, July 27th, 12:30-5:30 PM. Self-study time in the CME Science Library. Review advances and new perspectives in state of the art Pediatric Imaging including Pediatric Neuroradiology, Pediatric Musculoskeletal Imaging, Fetal Imaging and the special role of the Radiologist in caring for victims of Child Abuse. Review displayed in Video format. Option to purchase the complete Pediatric Imaging Review On-Demand Webinar (20.5 AMA PRA Category 1 Enduring CME Credits (20.5 SA-CME Credits) for 20% off published rate.
Reservations Required – Email amanda@cmescience.com to add your name to the self-study program by July 10, 2021.
PET, PET/CT, and Nuclear Imaging Review – Wednesday, July 28th, 12:30-5:30 PM. Self-study time in the CME Science Library. Review challenging chest, abdomen, pelvis, brain, and head & neck cases. Review displayed in Video format. Option to purchase the complete PET, PET/CT, and Nuclear Imaging On-Demand Webinar (13.75 AMA PRA Category 1 Enduring CME Credits (13.75 SA-CME Credits) for 20% off published rate.
Reservations Required – Email amanda@cmescience.com to add your name to the self-study program by July 10, 2021.
In-Person attendees have the option of being in the meeting room or viewing the live broadcast from their guest rooms, or any space with WI-FiProgram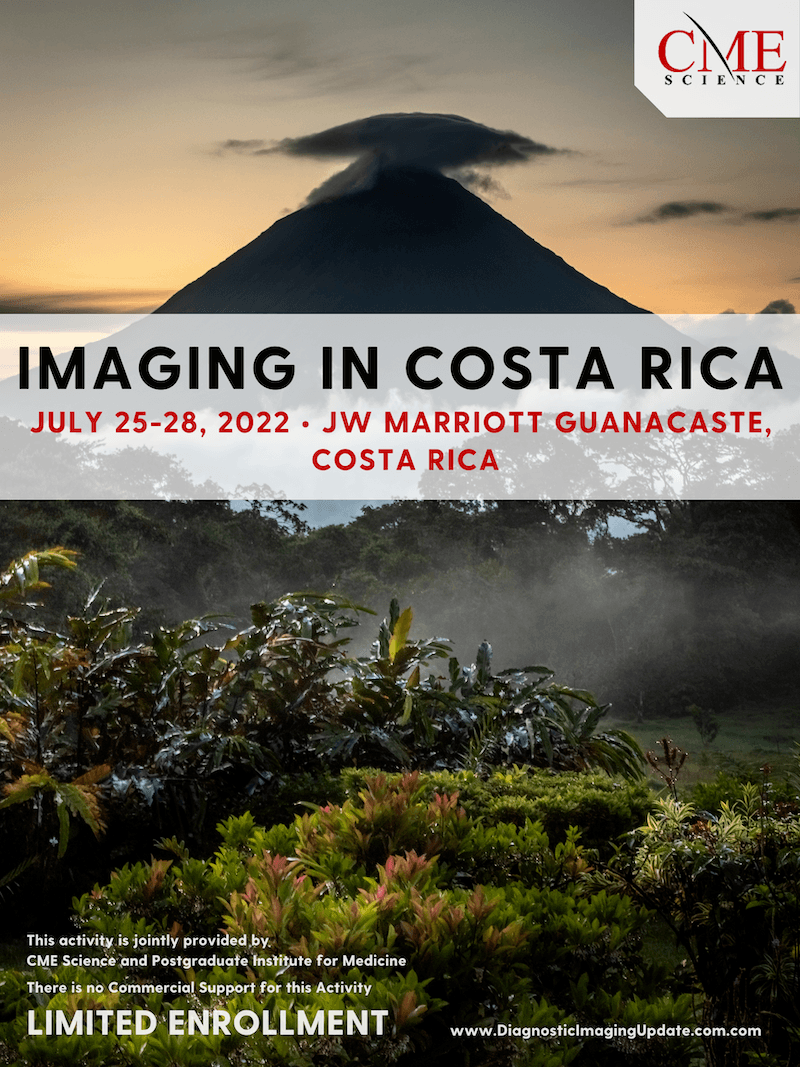 ---
COURSES ARE OPEN, HAVE SPACE AND ARE AVAILABLE FOR REGISTRATION, UNLESS OTHERWISE NOTED. ALL REGISTRATIONS ARE OPEN UNTIL THE FIRST DAY OF THE COURSE.
| | |
| --- | --- |
| Practicing Physician/Industry | $1,295.00 |
| Military/Retired/Scientist/VA | $1,195.00 |
| Resident/Fellow/Technologist/PA/Nurse | $995.00 |
Note: Cancellations received in writing up to four weeks prior to the course will receive a refund less a $100.00 administrative fee. There will be no refunds for cancellations received after that time.
CME Science is not responsible for Event Cancellation in the event of an act of God (such as, but not limited to, fires, explosions, earthquakes, drought, tidal waves and floods) war, hostilities (whether war be declared or not), invasion, or act of foreign enemies.
*Residents and Fellows – after registering, please fax proof of your residency/fellowship to 1-650-887-2113 or email Toni@cmescience.com
If you are would like to mail or fax in your registration, please download the conference brochure at the top of the website and use the registration form in the brochure. Checks should be made payable to CME Science and mailed/faxed to:
Americans with Disabilities Act
Event staff will be glad to assist you with any special needs (ie, physical, dietary, etc). Please contact our staff prior to the live event at 650-690-2632 or via email at info@cmescience.com