Winter Imaging Update in Jackson Hole February 24-28, 2025
Monday, February 24, 2025
Session: Body Imaging
| Time | Session | |
| --- | --- | --- |
| 7:00-7:30 am | Check in and Breakfast | |
| 7:30-8:10 | | |
| 8:10-8:50 | | |
| 8:50-9:30 | | |
| 9:30-9:45 | Discussion, Questions and Answers | |
| 3:45-4:00 pm | Après Ski Refreshments | |
| 4:00-4:40 | | |
| 4:40-5:20 | | |
| 5:20-6:00 | | |
| 6:00-6:30 | Discussion, Questions and Answers | |
 Tuesday, February 25, 2025
Session: Body Imaging
| Time | Session | |
| --- | --- | --- |
| 7:00-7:30am | Check in and Breakfast | |
| 7:30-8:00 | | |
| 8:00-8:30 | | |
| 8:30-9:00 | | |
| 9:00-9:30 | | |
| 9:30-9:45 | Questions and Answers | |
| 3:45-4:00 | Après Ski Refreshments | |
| 4:00-4:45 | | |
| 4:45-5:15 | | |
| 5:15-5:45 | | |
| 5:45-6:15 | | |
| 6:15-6:30 | Questions and Answers | |
Wednesday, February 26, 2025
Session: Musculoskeletal Imaging and Sports Medicine Imaging
| Time | Session | |
| --- | --- | --- |
| 7:00-7:30 am | Check in and Breakfast | |
| 7:30-8:15 | | |
| | | |
| 9:15-9:30 | Discussion, Questions and Answers | |
| 3:45-4:00 pm | Après Ski Refreshments | |
| 4:00-5:00 | | |
| 5:00-5:45 | | |
| 5:45-6:15 | | |
| 6:15-6:30 | Discussion, Questions and Answers | |
Thursday, February 27, 2025
Session: Musculoskeletal and Sports Medicine Imaging
| Time | Session | |
| --- | --- | --- |
| 7:00-7:30 am | Check in and Breakfast | |
| 7:30-8:15 | | |
| 8:15-9:00 | | |
| 9:00-9:30 | | |
| 9:30-9:45 | Discussion, Questions and Answers | |
| 3:45-4:00 pm | Après Ski Refreshments | |
| 4:00-4:45 | | |
| 4:45-5:30 | | |
| 5:30-6:15 | | |
| 6:15-6:30 | Discussion, Questions and Answers | |
Friday, February 28, 2025
Session: Breast Imaging
Time

Session

7:00-7:30 am

Check in and Breakfast

7:30-8:10
8:10-8:50
8:50-9:30
9:30-9:45
Discussion, Questions and Answers
Course Director
Aya Kamaya, MD
Professor of Radiology
Stanford University
Faculty
Snake River Lodge
Escape to Jackson Hole in breathtaking fashion at Snake River Lodge & Spa. This AAA Four-Diamond Jackson Wyoming luxury hotel offers a glorious introduction to an exhilarating range of pursuits. Select from 93 beautifully appointed guest rooms or 61 exquisite condominiums and revitalize at the 17,000-square-foot Avanyu Spa.
At Snake River Lodge and Spa, endless winter activities promise non-stop exhilaration. Each year, the mountains surrounding Jackson Hole are blanketed in more than 500 inches of fresh powder and the resort is only a short walk to the ski lifts taking you up to it all. Jackson Hole's new aerial tram can accommodate 100 passengers and rises an astonishing 4,139 feet in 12 minutes!
We have reserved a block of Deluxe Queen Rooms at $349.00 per night, King Balcony Rooms at $389.00 per night and King with Fireplace Rooms at $419.00 per night for our conference attendees. All rooms are subject to tax and a daily resort fee of $30.00 per room.
Please register for the course as an attending course participant or accompanying non-participant within 4 days of reserving a room. Rooms booked in our block that are not accompanied by paid a registration will automatically be canceled on Day 5 to open the space for a registrant. (Please make sure the registrant's name is the same name the room is held under to avoid auto-cancellation). Thank you for understanding that rooms at discounted contracted rates are very limited and reserved for those either enrolled as an attending course participant or accompanying non-participant. See the registration page for rates.  For exceptions to the enrollment deadline requirement, email Amanda at info@cmescience.com for consideration. Full paying course registrants may reserve up to two rooms. Non-participants may reserve up to one room. To receive this special rate please make your reservation ONLINE LINK COMING FEB 2024 by calling directly to book at (855) 342-4712 and mention you are part of the CME Science Course.
PLEASE NOTE:
Make your reservation by January 6, 2025; after this date the group rate is not guaranteed. Rooms are reserved for course participants on a first-come, first-served basis, and may sell out before the cut-off date. Each Registered Attendee is allowed to reserve up to 2 rooms with their course registration, each additional room requires a separate non-attendee registration or the additional reservations are subject to cancellation.
If reserving your room prior to your registration, your course registration must follow within 7 days of booking your room or your reservation will be subject to cancellation.
If you have trouble securing your preferred dates, email us at info@cmescience.com for assistance.

Rooms are reserved on a first-come, first-serve basis, and often sell out before the cut-off date so early reservations are recommended. There is a 40% deposit required at the time of reservation and full, non-refundable, payment is due 21 days before arrival. Please ask your hotel reservationist for more information on the cancellation and refund policies. Consider purchasing trip insurance for unforeseen cancellations. For more information on The Snake River Lodge, please visit their website at snakeriverlodge.com. Rooms are reserved for course registrants and their families only. If you have trouble securing your preferred dates, email us at info@cmescience.com for assistance.
Need help with alternative lodging? Contact Jackson Hole Central Reservations at toll-free (888) 838-6606, local at 1-307-733-4005, or online at jacksonholewy.com. If you would like to be walking distance to the Snake River Lodge and the Mountain be sure to specifically look for lodging in the Teton Village. If you choose lodging in downtown Jackson inquire about the Town's convenient bus schedule to the Mountain. Maps for the Village and Town can be found on HERE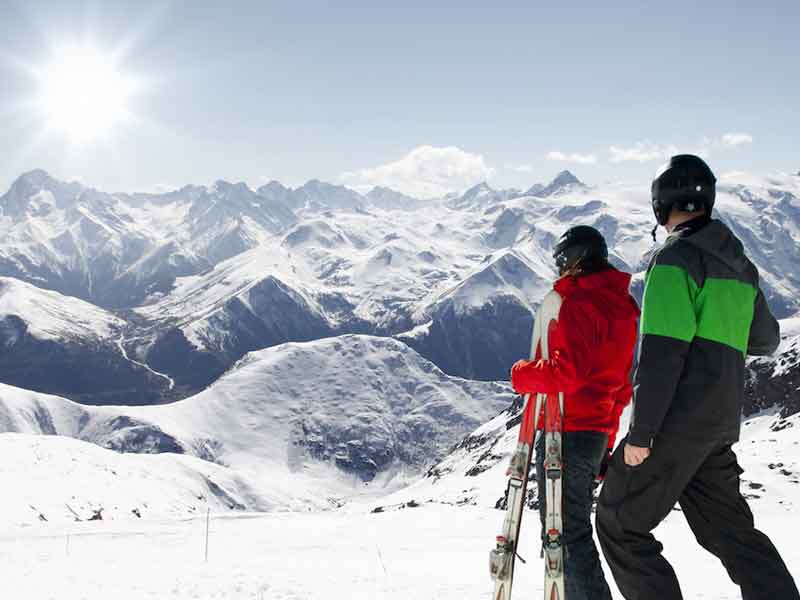 Travel to Jackson Hole
Snake River Lodge and Spa (7710 Granite Loop Road, Teton Village, WY 83025, phone – 800-239-1627 or 307-732-6000), located at the base of Jackson Hole Mountain Resort, is located next to Grand Teton National Park, and only 14 miles from Jackson Hole Airport.
Jackson Hole Airport is serviced by non-stop flights from 15 cities. Jackson Hole is now the #1 Ski Resort for Access in the Rockies!
Air and Car Discounts
Discounts on airfare of 2%-7%, and on car rentals of 5%-30%.  - Please click HERE to access the Air and Car Discounts Brochure
NOTE: ALAMO, AVIS/BUDGET,  ENTERPRISE, AND NATIONAL ARE THE ONLY CAR RENTAL COMPANIES LOCATED ON-SITE AT THE AIRPORT. The other car rental companies in Jackson Hole are located downtown and require a shuttle ride from the airport to the downtown office to pick up the car.
Shuttles and Taxi Services
The concierge at the Snake River Lodge can arrange your taxi service between Jackson Hole Airport and the hotel – please contact the concierge at concierge@snakeriverlodge.com You can also get a complete list of taxi and shuttle services on the Jackson Hole Airport website's ground transportation page at jacksonholeairport.com/airport-guide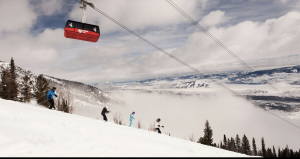 Lift Tickets and Equipment Rentals
Lift Tickets
For best current pricing of advanced lift tickets go here:
We recommend advanced purchasing as days may sell:
https://shop.jacksonhole.com/s/lift-tickets/c/lift-ticket
Ski Rentals
Ski valet and demo center is conveniently located on the first floor of the Snake River Lodge,
just adjacent to the entry of the spa. With overnight ski equipment storage, rentals, accessories and necessities.
Below you will find a little more information:
Snake River Lodge Ski Valet and Rental in conjunction with Mudroom and nomad sports.
The Village tradition continues.
Born at the base of the iconic aerial tramway, our family of sport shops are known and loved by visitors and locals alike. With over 25 years of expertise and authentic Mountain experience, we have what it takes to make your day on the slopes a favorite memory. We are pleased to share our top notch brands, services and customer care with The Snake River Lodge and Spa.
Delivering added value to guests with the following offerings:
Full service ski valet - Along with Mt advice and insights to make your day more enjoyable.
Rental and demo equipment - Hand selected to match the daily conditions at your level. Fit by our experts and tuned to perfection.
Accessories and necessities - Make your day more comfortable, stay out longer, smile more.
Access to precision ski and snowboard tuning - Take advantage of our world class tuning facility. We'll put the precision back in your technique.
Boot fitting services - Your feet don't have to hurt. We can help. It's a fact.
Knowledgeable and friendly customer service - We want to hear about your day on the Mountain and let you in on a few secrets of our own.
Added to this, and just a snowballs throw away we offer a full and extended selection of retail hardgoods, clothing, and more in our Mudroom and Nomad sports stores.
So relax and leave it to the pro's. Let us take care of your on-mountain needs, so you can spend more time enjoying your vacation. Conveniently located in your hotel just for you.
JH Sports, Teton Village Sports and Hoback Sports
Purchase in advance online and receive a 15% discount!
Offering rentals in 4 locations and a delivery option, Jackson Hole Mountain Resort has a ski and snowboard rental option to fit your needs.
Streamline the pickup process with the option to pick up your equipment anytime after 3pm the day before and
enjoy the flexibility to pick up or exchange rental equipment at any of our rental stores - JH Sports, Teton Village Sports and Hoback Sports.
If you are interested in having your rental equipment delivered, visit the Mountain Direct Rental Delivery product here.
More information and reservations can be made here: https://shop.jacksonhole.com/s/rentals/p/ski-snowboard-rentals
Jackson Hole Info
Please visit the Jackson Hole website, for information on lessons for adults and children, dining, mountain map, and more.
Need a break from the slopes? Try snowmobiling, dog-sledding, snow tubing or a horse-drawn sleigh ride through the National Elk Refuge. For additional information contact their concierge team at concierge@snakeriverlodge.com
High Altitude Precautions
Altitude Illness. Above 8,000 feet (2,424 m), many vacationers suffer from altitude illness. There are varying degrees of illness and the most common are altitude sickness or acute mountain sickness (AMS). Acute Mountain Sickness. For those who get AMS, it generally occurs between 6,000 and 10,000 feet and causes mild symptoms such as headache, dizziness, nausea and poor sleep. Symptoms often clear up in a day or two, but if they don't you may need to go to a lower altitude until you feel better. Going from low elevation to high elevation quickly will increase your odds of feeling altitude illness. Other, less common types of altitude illness include high-altitude pulmonary edema (HAPE) and high-altitude cerebral edema (HACE). Symptoms of HAPE include difficulty breathing, chest tightness, cough, and fatigue. Symptoms of HACE include confusion, lack of coordination, stumbling and poor balance. Both of these conditions occur most often over 10,000 feet and are serious conditions that require immediate medical attention.
How To Prevent High Altitude Illness
Move to higher altitudes gradually. Give your body time to acclimate and adjust. After 8000 feet, ascend no more than 1000 feet per day.
If you have a headache or lack of coordination or other symptoms of altitude illness, don't go any higher.
If possible, sleep at a lower altitude than you are at during the day.
Ask your doctor if medications for altitude illness (acetazolamide (Diamox, Dazamide)) would be helpful for you.
Carry rain gear/warm clothing because mountain weather can change quickly.
Drink plenty of liquids while exercising (16-32 oz/hour or more in hotter weather).
Wear light-colored clothes that wick moisture, like Cool-Max.
Use sunscreen to help prevent sunburn.
If you feel your performance drop quickly, rest and try to cool off.
Do not drink alcohol/caffeine before or immediately after exercising at altitude.
Keep in mind that it is easier to prevent many altitude related symptoms than to treat them once they develop. For more detailed information visit one of these websites:
Objectives & Accreditation
Objectives
The Imaging in Jackson Hole course is designed to provide the tools for participants to enhance interpretation skills utilizing the latest imaging technologies. Lectures and cases will cover evidence-based practice techniques and protocols for improved diagnostic accuracy in multiple applications. At the conclusion of this activity, participants should be able to:
Describe the imaging protocols for right upper quadrant pain.
Explain the performance and processing of MRI, CT and US studies designed to depict anatomy and pathology.
Use contemporary imaging techniques and protocols to accurately diagnose, stage and manage diseases and injuries of the musculoskeletal system.
Apply quality improvement strategies to the practice of interventional radiology, with a focus on increasing efficiency, communication, and collaboration.
Describe recent advances and techniques in prostate imaging.
Outline the fundamentals of the latest advanced techniques in MRI and CT and their current roles and limitations in clinical practice.
Apply advanced techniques and protocol design in CT, MRI, ultrasound, and Interventional Radiology.
Use contemporary imaging techniques and protocols in breast imaging to accurately diagnose, stage and manage diseases
Assess the current status and future applications of advanced 

breast imaging

 technologies.
Target Audience
The course are intended for practicing radiologists and radiologic nurses, physician assistants, technologists, scientists, residents, fellows and others who are interested in current techniques and applications for advanced diagnostic imaging.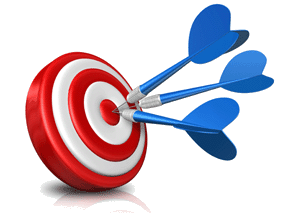 ---
Accreditation
Joint Accreditation Statement
In support of improving patient care, this activity has been planned and implemented by Partners for Advancing Clinical Education (PACE) and CME Science.  PACE is jointly accredited by the Accreditation Council for Continuing Medical Education (ACCME), the Accreditation Council for Pharmacy Education (ACPE), and the American Nurses Credentialing Center (ANCC), to provide continuing education for the healthcare team.
Physician Continuing Medical Education
PACE designates this live activity for a maximum of 20.75 AMA PRA Category 1 Credit(s)™. Physicians should claim only the credit commensurate with the extent of their participation in the activity.
Disclosure of Conflicts of Interest
PACE requires instructors, planners, managers, and other individuals who are in a position to control the content of this activity to disclose all financial relationships they may have with ineligible companies. All relevant financial relationships are thoroughly vetted and mitigated according to PACE policy. PACE is committed to providing learners with high-quality accredited CE activities and related materials that promote improvements or quality in healthcare and not a specific proprietary business interest of an ineligible company
Technologists: This course is pending approval for up to 18.5 ARRT Category A CE credits for those technologists attending the entire course (pending courses are always approved but the official language requires we use "pending approval" until closer to the course start date).
CME Certificate Inquiries or Modality Breakout Letter:
Please see your course welcome email and post course email (sometimes goes to spam or junk mail)
Technologists please contact:
Email: Toni@cmescience.com
More questions about the course?
In-Person attendees have the option of being in the meeting room or viewing the live broadcast from their guest rooms, or any space with WI-Fi.
All Registrants, In-Person and Live Webinar have access to the webinar for four months.
| | |
| --- | --- |
| Practicing Physician/Industry | $1,395.00 |
| Military/Retired/Scientist/VA | $1,295.00 |
| PA/Nurse | $1,195.00 |
| Resident*/Fellow* | $1,095.00 |
| Technologist | $995.00 |
*Residents and Fellows – after registering, please fax proof of your residency/fellowship to 1-650-887-2113 or email Toni@cmescience.com
Cancellation Policy
IN PERSON REGISTRATION
Cancellations received at least 30 days in advance are subject to a $100 cancellation fee or may be exchanged for their full value for a voucher for future use for any live, webinar, or on-demand course that takes place within 13 months of the canceled course. Cancellations received less than 30 days before the start of the course are non-refundable but may be exchanged for their full value for a voucher for future use for any live, webinar, or on-demand course that takes place within 13 months of the canceled course.
WEBINAR REGISTRATION
Cancellations received at least 21 days in advance are subject to a $100 cancellation fee or may be exchanged for their full value for a voucher for future use for any live, webinar, or on-demand course that takes place within 13 months of the canceled course. Cancellations received less than 21 days before the start of the course are non-refundable but may be exchanged for their full value for a voucher for future use for any live, webinar, or on-demand course that takes place within 13 months of the canceled course.
Webinar access is available for 4 months after the conclusion of the live presentations. CME credit must be claimed within 1 month after the course concludes.
Webinar access is strictly for the registrant only. Sharing access without permission may void your CME eligibility and/or close your access and is a violation of your purchase agreement. If you would like to share access, please contact us.
Acts of God and Event Cancellation
CME Science is not responsible for event cancellation in the event of an act of God (such as, but not limited to, fires, explosions, earthquakes, drought, tidal waves and floods, war, hostilities (whether war be declared or not), invasion, or act of foreign enemies, government restrictions and pandemics.
Americans with Disabilities Act
Event staff will be glad to assist you with any special needs (ie, physical, dietary, etc). Please contact our staff prior to the live event at 650-440-4424 or via email at info@cmescience.com